Web Portal Instructions
To establish an SSL VPN connection you must go to https://vpn.llnl.gov. From the welcome page, select the appropriate group and enter your username and OTP (OTP password and OTP Token code) and click the Login button.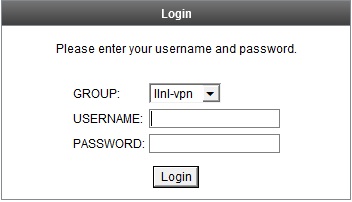 When you have successfully logged into the SSL VPN Service, you will receive the LLNL Warning Banner. If you wish to continue to the VPN session, click Continue.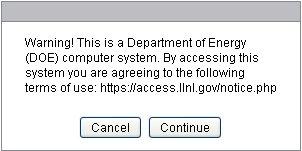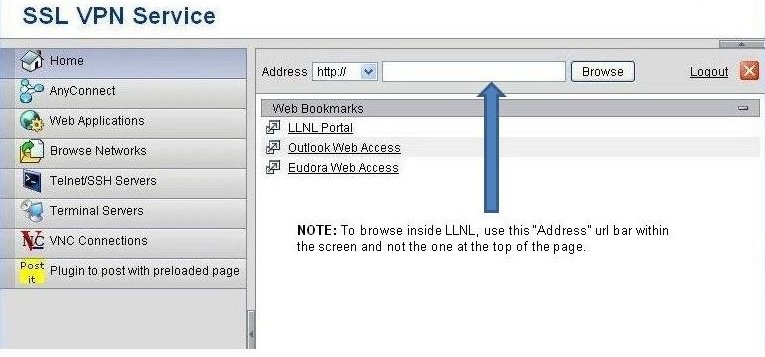 All connections must be made through the browser tunnel that you just opened. To browse inside LLNL, use the links provided.


To Logout out of your current VPN session, click on Logout.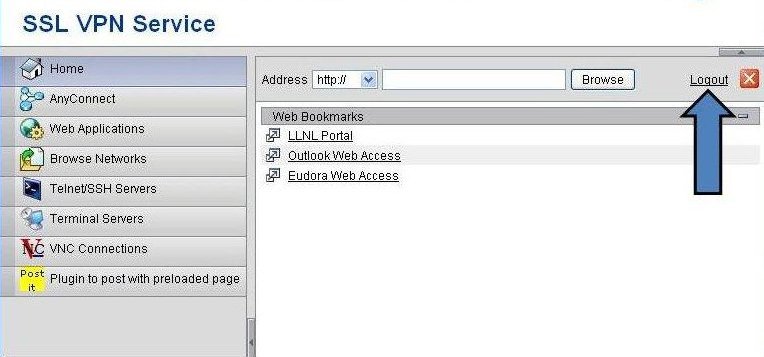 Once you have logged out of your current VPN session, this screen will appear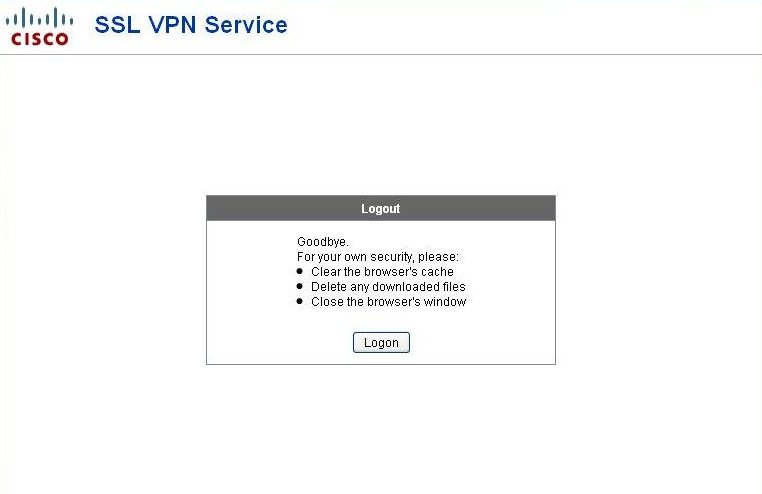 NOTE: The Cisco Cache Cleaner will be scheduled to run after logout. If all browser windows are closed or unused for 30 minutes, the Cisco Cache Cleaner will run. All browser windows will be closed if the timeout is reached.